Sunrise
As seen from the balcony of my previous apartment
Posted 01-24-2012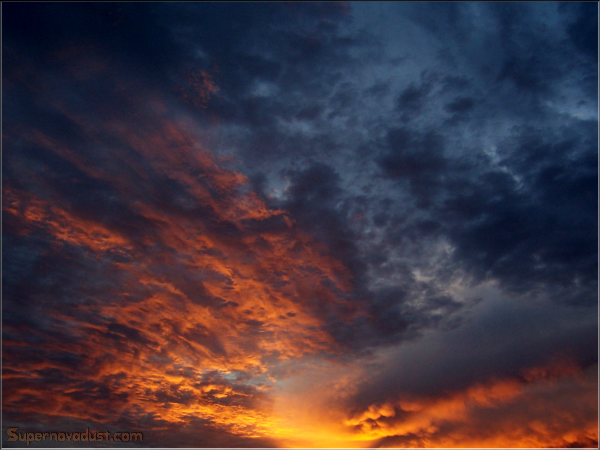 I took this picture on the morning of July 22, 2006. This is a cropped, resized, and digitally enhanced version of the original image. Other than adding my digital signature, and a partly transparent border, the only other enhancements made to this image were adjustments to the bright and contrast levels so that this image would look better on modern flatscreens. For people still using old CRT monitors, you may have to adjust your bright and/or contrast settings to see this picture at its best.
Michael A. Crane, Jr. — also known as MACJR, and as Supernovadust.
There will be more to see soon.
There are very few working links plugged into this site right now. So far, this is just a fancy splash page, but that is about to change.
Check back again soon!
Supernovadust.com
Site first created: February 02, 2006
This section updated: April 20, 2014